Skip to content
Customs
Brokerage
Clear The Path.
The complexities of international trade are mounting. We simplify them, by knowing your business, anticipating your needs, and clearing the path.
Highlights
Trade confidently.
In trade, confidence comes from knowing. With Livingston, you know that wherever the port of entry, whoever the carrier, and whatever the time of day or night, your goods are being cleared. With the latest technology. In the hands of experts.
We take ownership.
Trust is when a partner makes your success their obsession. That's why we know every client's business, supply-chain relationships, and preferred trade lanes. Expect a seamless fit between our team and yours. With 24/7 responsiveness. As if we owned the goods ourselves.
Your risks are covered.
You want a customs broker that looks ahead. With Livingston, your risks are mitigated long before your goods arrive at the border. Visibility at customs is assured. Now and in the future.
A broker that anticipates.

To simplify your cross-border business.
Everything you need.
Wherever you trade.
With Livingston, you are assured of fast, professional customs clearance. Our core competency is the fail-safe processing of high-volume transactions in highly regulated environments. At 100 fully networked offices in the U.S., Canada, and Mexico, our people are your advocates. Around the clock. Across the continent. Around the world.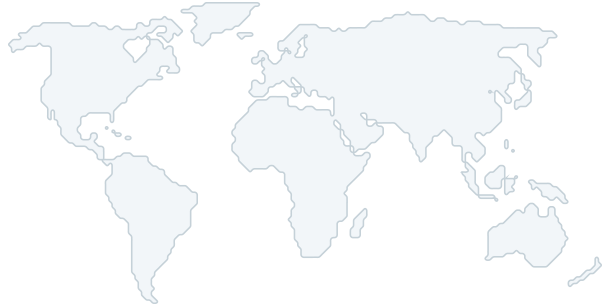 We know you.
Familiarity inspires confidence. We know your industry. We learn your preferences and your specific business needs and goals. Customized procedures and rules are developed to ensure consistency. Our data and insights help improve your success.
They'll know you.
Livingston clients have their affairs in order at the border. We work with government every day. We handle the details efficiently on your behalf, paying duties and arranging licenses and permits. Our relationship managers smooth the path and clear the way.
You'll know ahead of time.
Brokerage is more than getting the details right. It's also an opportunity — to reduce duties, avoid penalties, and eliminate compliance risk. With Livingston, you have the comfort of knowing that cost and risk reduction have been covered 100%. Well ahead of time.
Uncover the vulnerabilities in
your international trade practices.
Our FREE 10-minute Trade Compliance Health Check can help you find gaps in your international trade procedures. Receive a web-based report on your trade compliance readiness. Get information to help guide your improvement efforts. Minimize risk and boost your competitiveness.
Get Started
How can we
help you?
Getting a quote is easy. Simply tell us what you want, and a Livingston representative will be in contact to advise you on the most efficient way to accomplish your requirements.
We are available 24 hours,
7 days a week.
CALL 1-800-837-1063