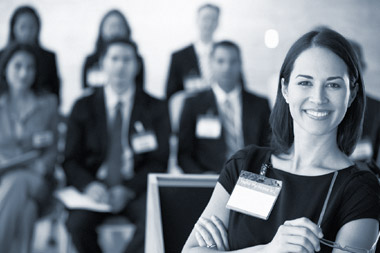 Want to hear what Livingston's trade experts have to say, and connect with us face-to-face? Come and see us at one of the following events!
Take advantage of our customs brokerage and trade compliance expertise
If you're looking to learn more about how Livingston can help you achieve success in the global marketplace, meeting up with us on the road is a great place to start. We both attend and speak at events related to trade, customs brokerage, importing/exporting, global trade management, technology and more all throughout the year, and around the globe.
---
The 9th Annual United Rentals Supplier Showcase

January 7 – 8, 2017
America's Center, St. Louis, MO USA
Come and talk to our experts at the Livingston Booth
To learn more visit: www.unitedrentals.com
Annual International Compliance Professionals Association (ICPA) Conference

March 12 – 15, 2017
Hyatt Regency, Miami, FL USA
Come and talk to our experts at the Livingston Booth
To learn more visit: www.icpainc.org
2017 International Compliance Professionals Association (ICPA) Canada Conference

May 7 – 9, 2017
Hyatt Regency, Toronto, ON Cabada
Come and talk to our experts at the Livingston Booth
To learn more visit: www.icpainc.org
Canadian Produce Marketing Association (CPMA) Convention and Trade Show
May 9 – 11, 2017
Metro Toronto Convention Centre, Toronto, ON Canada
Booth #1505
Maritime Lumber Bureau Annual General Meeting and Convention
June 6 – 8, 2017
Delta Hotels Beausejour, Moncton, NB Canada
Booth #7
96th Annual American Association of Exporters & Importers (AAEI) Conference

June 20 – 22, 2017
JW Marriott Austin, Austin, TX USA
Come and talk to our experts at the Livingston Booth
To learn more visit: www.events.aaei.org
Canadian Association of Importers and Exporters (I.E. Canada) 2017 Fall International Trade Summit
October 18 – 19, 2017
Marriott Courtyard Brampton, Brampton, ON Canada
Come And Talk To Our Experts At The Livingston Booth
International Compliance Professionals Association (ICPA) 2017 ICPA Fall Conference and Valuation Seminar
October 22-24, 2017
Embassy Suites, Grapevine, TX USA
Come And Talk To Our Experts At The Livingston Booth
National Association of Foreign-Trade Zones (NAFTZ) 45th Annual Conference and Exposition
October 22 – 25, 2017
Westin San Diego, San Diego, CA USA
Come And Talk To Our Experts At The Livingston Booth
North American Wholesale Lumber Association (NAWLA) Trader's Market 2017
November 8-10, 2017
Hyatt Regency Chicago, Chicago, IL USA
Booth #329